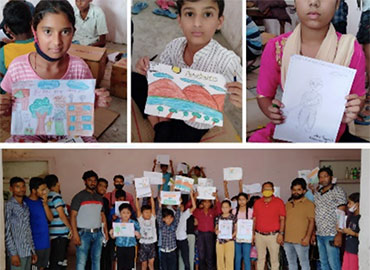 Feedback Foundation conducted a Drawing Competition on the theme 'Swachhta' for the school kids at Khairpur village of Greater Noida to commemorate Gandhi Jayanti.
The team shared the importance of 'Swachhta' in our day-to-day lives and the role of children in this campaign. Post this, the kids enthusiastically participated, and the winning entries were awarded.
Feedback Foundation is providing technical support to Greater Noida Industrial Development Authority for undertaking field activities pertaining to sanitation and waste management in the area.