Salmanpara Govt LPS School is situated under Zikzak block in West Garo Hills in Meghalaya. It is amongst some remote blocks under Zikzak district with difficult roads. There are about 100 students and three teachers in the school.  Earlier, there were two toilets in the school and were primarily used by the teachers and the children had to go out in the open.
Team Feedback Foundation, along with the State Coordinator, Sarva Shiksha Abhiyan and a chosen local motivator first visited the school on 20 Oct, 2016 and explained the purpose of their visit i.e. making the school Open Defecation Free. Subsequently, the team carried out the triggering activity on 5 July, 2017 in the presence of all the teachers. They were educated about the ill-effects of defecating in the open. A sanitation club was also constituted comprising a few students with the Principal as the nodal to assist and support them. The roles and responsibilities of the sanitation club were displayed in the classrooms for the children to follow on a daily basis.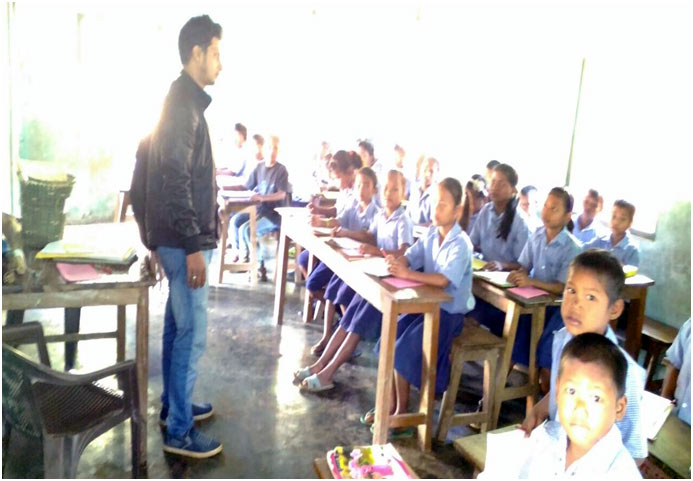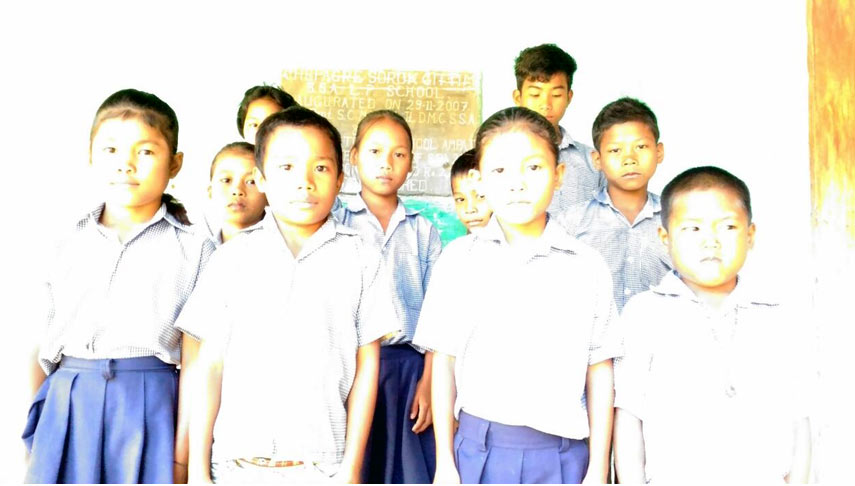 The principal assured that the toilets shall be kept clean with proper water supply and no child shall be allowed to defecate or urinate in the surroundings of the school. He also met the members of the School Management Committee (SMC) and proposed to have a team visit again to discuss the importance of maintaining cleanliness in the school and proper usage of toilets.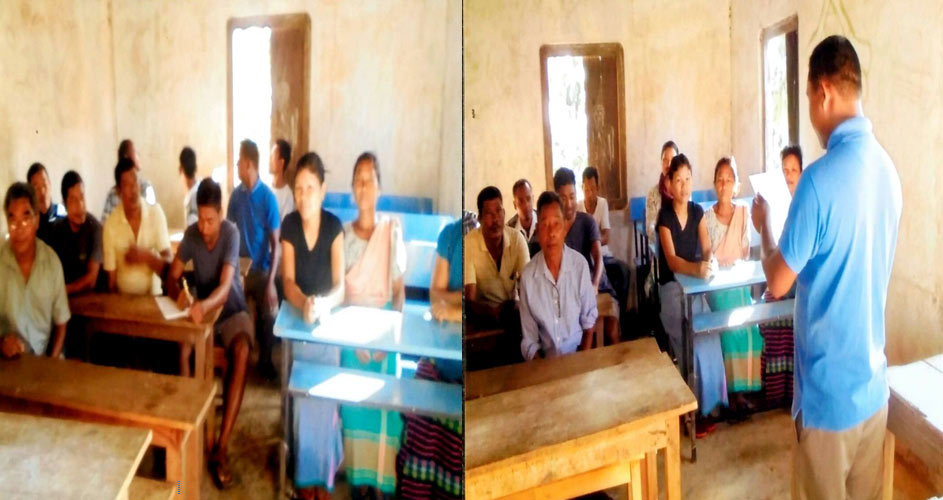 During its next meeting, the team conducted a triggering exercise for making the school ODF. It was also highlighted that the SMC would play an important role in making the school ODF and also in the establishment of a proper O&M system in the school.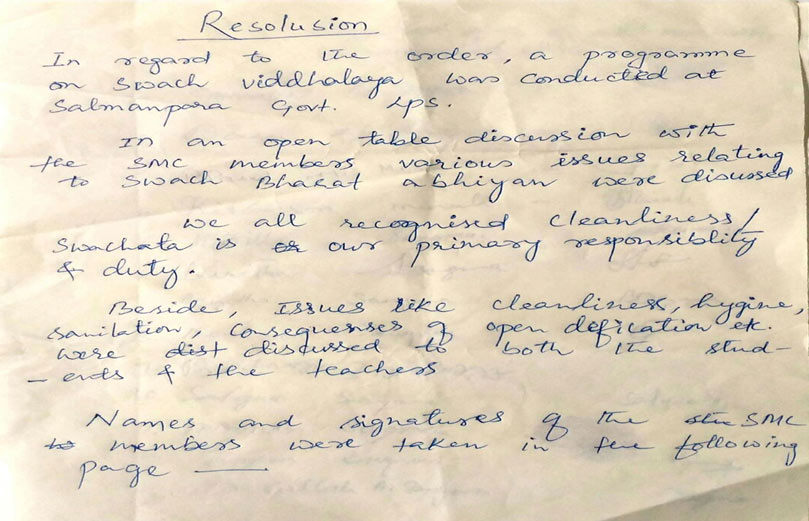 On 24 July, 2017, a 'Walk of Pride' was conducted in the school premises declaring the school Open Defecation Free (ODF) with proper O&M in place. This was done in the presence of school teachers, SMC members and some of the PTA members.