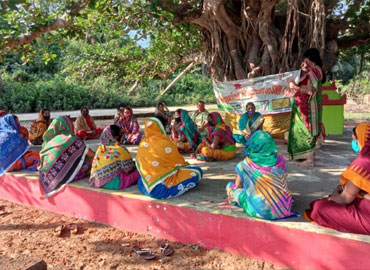 A triggering-cum- awareness program was conducted at Karamanga, in Ward no 4, where the waste generators were mobilized about their role in making Konark a Swachh City and also about the safety measures to be observed during the ongoing pandemic. Discussions were held with the waste generators regarding the following topics:
Importance of source segregation of waste.
Importance of sustainable sanitation.
Sustaining ODF and maintaining cleanliness.
Swachh Survekshan.
Precautions to be taken against COVID-19 like wearing masks, maintaining social distance, washing hands with soap at regular intervals, using sanitizers, avoiding social gatherings, etc. Handwashing technique was also demonstrated.
Feedback Foundation is providing technical support for developing a pilot Integrated Decentralized Solid Waste Management Model in Konark Notified Area Council (NAC), Puri District, Odisha.