"In 1996, the Capacity Building Division (CBD) of Feedback Ventures began working in the areas of water and sanitation after recognizing its contribution towards improving health outcomes, based on its understanding of 'people' issues across the industry and the development sector."
Gradually, as demand for these services in the development sector increased, a need to give the Capacity Building Division more autonomy was felt. In May 2010, Feedback Foundation was registered as a private trust. Feedback Foundation continued to work with the multilateral agencies and also delivered implementation support to State Governments. In 2014, when the CSR legislation came into being, the corporate sector reached out to several implementation partners such as Feedback Foundation. In keeping with the requirements of the corporate sector, Feedback Foundation Charitable Trust was registered as a Trust on 21st March 2014. It is headquartered in Gurugram, Haryana with several project offices across the country and abroad. Feedback Foundation believes in engaging with the communities and uses a participatory approach to help build capacities of these communities and the related stakeholders. It also works towards sensitizing them about various social issues and offers sustainable solutions.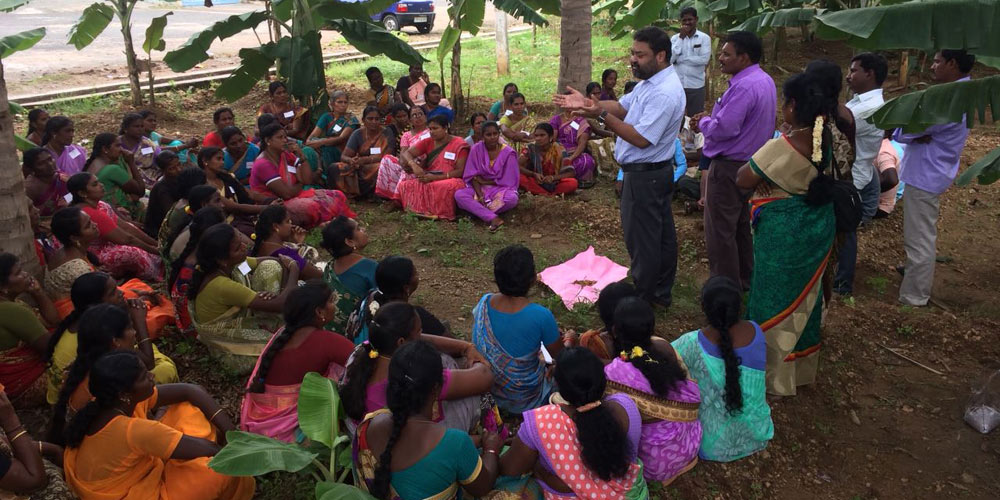 Initially, Feedback Foundation imparted trainings for capacity building of different stakeholders in Rural Sanitation. Subsequently, it began providing implementation and hand-holding support for setting up Open Defecation Free (ODF) communities. Gradually, it moved towards Urban Sanitation and is now also actively involved in various Smart City Projects across the country to help make the cities clean and liveable. Feedback Foundation has also been conducting various Situational Assessment Studies and community engagement activities that have helped formulate Rehabilitation & Resettlement Plan for Project Affected Families (PAF) of large-scale development. It has further been involved in various CSR initiatives such as, executing country-wide projects in school sanitation for ONGC, working with Inter Globe Foundation to help clean the city of Gurugram and transforming Bhond in Mewat, Haryana into a model village for sustainable development and social inclusion.