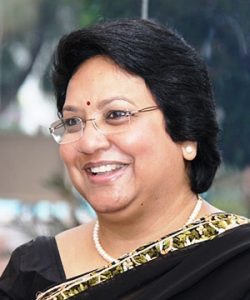 Rumjhum Chatterjee
Chairperson, Feedback Foundation
Rumjhum Chatterjee is one of the co-founders of Feedback Infra and serves as the Group Managing Director - Human Capital Development and Chief Compliance Officer for the Feedback Group.
She was recognized as one of the 20 Most Talented HR Leaders in India by the World HRD Congress in 2013.
Rumjhum pioneered the practice of community led interventions for R&R post land acquisition for infrastructure projects. Her paper on 'Sustainable Rehabilitation Interventions through Community Engagement' was published in the India Infrastructure Report 2009, published by 3iNetwork.
Rumjhum plays an active role in the Confederation of Indian Industry (CII) and served as the first woman Chairperson of CII Northern Region (2016-17). She has a deep interest in women's empowerment. She was the Chairperson of CII Women Exemplar Program for 2015-17 and has been a part of the Jury of the Selection Committee of the same program since its inception. She has represented industry's views on the subject before Parliamentarians in India. She also participated in a closed-door interaction to discuss women's empowerment with Prime Minister of Japan, Mr. Shinzo Abe, during his visit to India in January 2014. Currently, she is the Co-Chair for CII's National Committee on CSR.
She serves as an Independent Director on the Boards of Blue Star Limited and Somany Ceramics Limited. She is also a member of the Governing Body of HelpAge India and its Vice Chairperson.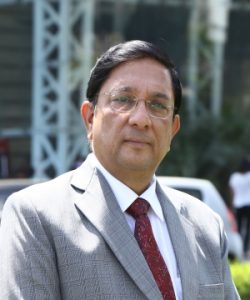 Vinayak Chatterjee
Independent Director, Feedback Infra
Vinayak Chatterjee co-founded Feedback Infra in 1990. He has often been called upon to play a strategic advisory role to leading domestic and international corporates, the Government of India, various Ministries dealing with infrastructure, as well as multilateral and bilateral institutions in the areas of infrastructure planning and implementation. Currently, he is the Chairman of CII's 'National Council on Infrastructure'. He is on the Board of Directors of ACC Limited, KEC International Ltd., Apollo Hospitals Enterprises Limited. He is a member of the Advisory Board of JCB India, and on Board of Governors of the National Rail and Transportation University and IIM (Sirmaur).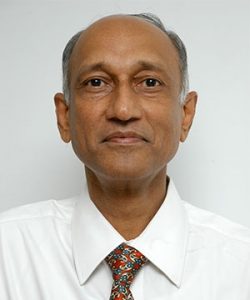 R S Ramasubramaniam
Co-Chairman, Feedback Infra
R S Ramasubramaniam is a co-founder of Feedback Infra. He is responsible for overseeing internal operations and managing strategic initiatives. He has been actively involved in the fields of strategic consulting, infrastructure policy, infrastructure planning and design management of civil construction projects, project management and capacity building. He has led and participated in numerous projects in sectors spanning integrated townships, highways, urban infrastructure, hospitality, urban water supply, construction and healthcare.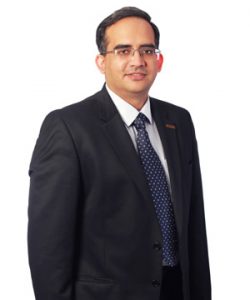 Pankaj Sachdeva
President & Group CFO, Feedback Infra
Pankaj Sachdeva heads the Finance, Accounts, Secretarial, Legal & IT Functions in Feedback Infra. He has actively participated in the capital raising and diversification initiatives of the company. He has over 16 years of experience in Finance, Accounts & Audit. He is also working as a Finance Expert for various roads and highways projects with NHAI/MoRTH. He started his career in the Audit functions and moved to industry approximately 14 years ago. Pankaj Sachdeva is a professionally qualified Fellow Chartered Accountant and Post Graduate in Management.