Ata MaziSatakli Gang makes Jalal Colony of Aurangabad No Open Waste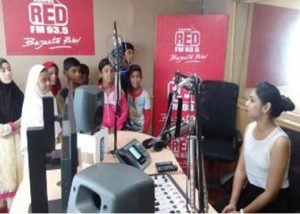 Initiating behavioral change work through Community approach in allotted Zones of Aurangabad. Feedback Foundation (FF) and Aurangabad Municipal Corporation (AMC) Maharashtra, are implementing the 'No Open Waste' (NOW) project. The Pilot Project will spread awareness among citizens on segregating and recycling waste, bringing about a change in mindset, and on the other hand, it will support the Municipal Corporation in streamlining waste collection mechanisms. The objective is to catalyze behaviour change as well as bring citizens and the government to work together in tackling the problem of waste and creating a sustainable environment for everyone.
Declaring Salmanpara Govt LPS School ODF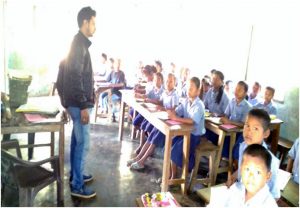 Salmanpara Govt LPS School is situated under Zikzak block in West Garo Hills in Meghalaya. It is amongst some remote blocks under Zikzak district with difficult roads. There are about 100 students and three teachers in the school. Earlier, there were two toilets in the school and were primarily used by the teachers and the children had to go out in the open. Team Feedback Foundation, along with the State Coordinator, Sarva Shiksha Abhiyan and a chosen local motivator first visited the school on 20 Oct, 2016 and explained the purpose of their visit i.e. making the school Open Defecation Free. Subsequently, the team carried out the triggering activity on 5 July, 2017 in the presence of all the teachers.
Making 24 slums in Bhubaneswar ODF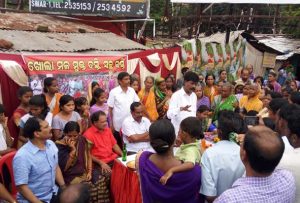 Making 24 slums under Bhubaneswar Town Centre District (BTCD) area in Bhubaneswar ODF.
Total number of slums – 24
Total number of households – around 5700
Creating Open Defecation Free Slums in BTCD areas followed by close monitoring of the community over a period of six months.
Institutional strengthening and capacity building of stakeholders at all levels and municipality service providers including elected leaders, Community Based Organizations (CBOs) at grass-root levels etc.
RRR implementation at Sonshi Village, Goa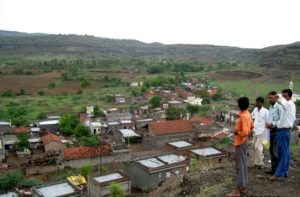 Long-term Objective – Demonstrated improvement in the quality of life of the residents of Sonshi, Goa by working together to create 'an ideal habitat'.
The Project is being implemented in two phases: Phase 1 was undertaken from 2012-2014.Phase 2 was undertaken in 2017 and is ongoing.
As part of this, around 100 households need to be rehabilitated.
Bhond : A Success Story of our Integrated Approach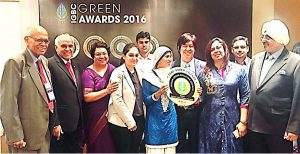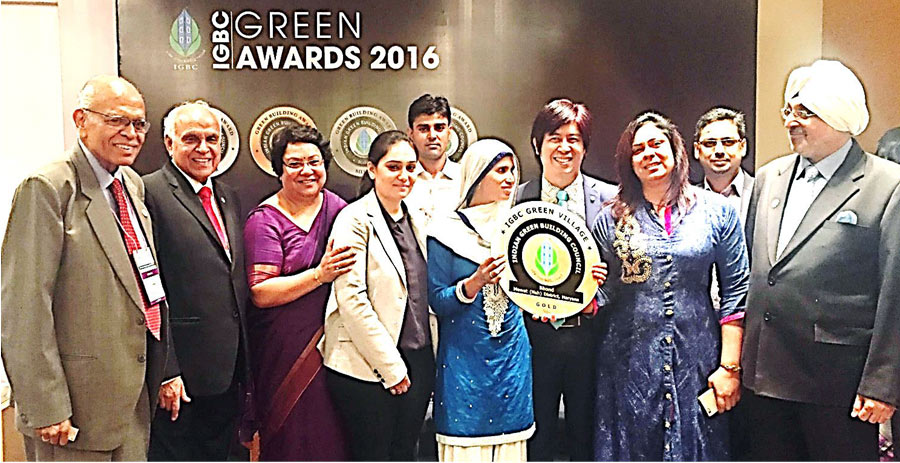 Working to transform Bhond Village in Mewat (Nuh District) of Haryana into a model village for sustainable development and social inclusion.
Feedback Foundation is working across Environmental Sanitation, Institutional Strengthening, Literacy and Education, Infrastructure Development, Health and Nutrition, Employability and Women Empowerment and Drinking Water Supply.  The Bhond village is the first village in the country to be bestowed with the 'Green Village Gold Rating'!
ODF village in midst of Satkosia Tiger Reserve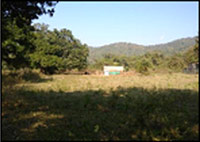 Labangi is a small village in Balang Gram Panchayat of Angul block. The Gram Panchayat including the village lies in Satkosia Tiger Reserve which forest area. To approach the village, one has to drive through kuccha road for 5 KM on a hilly terrain and then walk for around 250 metersThe village is a remote village of GP and usually no government programme is being implemented by them.The households in the village are scattered and they are cut off from electricity connection as well. Almost every household in the village has solar panel which has provision of lighting 2 blubs. That facility also gets disrupted during rainy season.
A Brave Crusader (Nanded, Maharashtra)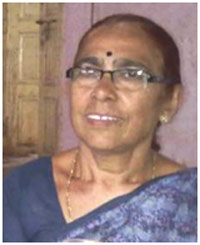 A bespectacled lady dressed in sober, pastel-hued sari, carrying a long handbag, driving her scooty in the morning when people of her age generally sit back and enjoy a steaming cup of tea, leisurely perusing the newspapers - this is Ms.Sulochana Mukhedaker, a retired lecturer from junior college-Nanded. She is a lady with a mission, dedicated to the cause of a sanitized & Hygienic Nanded. She enthuastically shows her preserved documents that dates back to 1995 when there was a program detailing how the city of Bengaluru (then Banglore) is on the way to be a sanitized and hygienic city. This ignited the desire in Ms.Mukhedaker to see her Nanded as a Clean city.
Sanitation Flag Bearer – Child in Brigade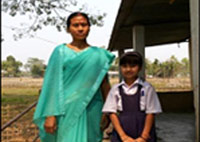 Kisna Saikia, 9 is a child studying in class 4 of 757 Lower Primary School in Hollophukhan GP of Sivasagar district of Assam. She is a resident of Dhamdhuli village of the GP and stays with her mother, Grandmother and Aunt. She participated in school triggering at Ligribari Primary School during the month of February 2015 and emerged as quick learner by responding to multiple questions of the facilitators. She also inquisitively asked advantages of safe hygienic practices and reiterated in front of entire students. Post school triggering, she narrated the key learning at the school and demonstrated the safe hand washing practices to other household members.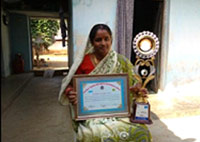 Ms. Saraswati Pradhan is a resident of Nugaon village of Chendiapada Gram Panchayat of Angul block in state of Odisha. She has a household size of 4 members .She is housewife and also an active member of a SHG. The household compound is shared by 2 families, including her and her brother in law. She along with her entire family used to defecate in open prior to intervention.
Bhudhar's Journey to ODF Status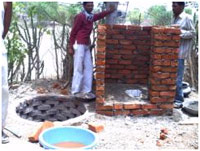 Gram Panchayat Bhudhar, in Kherwada block of Udaipur district of Rajasthan comprises four revenue villages: Bhudhar, Ratanpura, Gothpada, and Magrabawji, with 1217 households. On the evening of 13th January 2012, the field team of Feedback Foundation paid a pre-triggering visit to Bhudhar and met with a few key persons: Anganwadi workers, ANM workers, wardpanch and sarpanch, and decided on 18th January'12 as the date for triggering. Prior to this, none of the households had their own toilets, and went out for defecation. None of the anganwadis had toilets, while schools had toilets which were non-functional and unused. The community came together and for 2 days, laboured free of cost to make a road which could be used by trucks to transport the required materials.