A Case Study by Uddita of Sanjay Camp
'I am Udita, I was born in Sanjay Camp and I live here with my small family. We used to finish our daily chores of cooking and cleaning and then spend time gossiping as we had nothing better to do. Then, the team from Feedback Foundation (FF) started the school with Sewa Bharti to teach the children of our camp and also started few activities with the women of the camp, that is how we came to know about the self-help group (SHG).
FF team told us how the SHGs work and subsequently, 11 women formed a SHG and the group was named as Asha Group. Every month there is a meeting and every member have started depositing an amount of Rs. 100/, this has inculcated the habit of saving and the amount is available with the SHG for inter-loaning and helping each other at times of need. FF team encouraged us to learn new skills and also improve on our already available skills so that we can start earning and support our livelihood.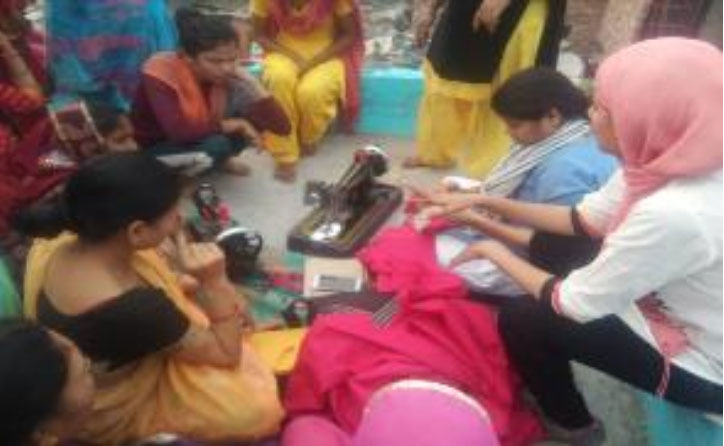 The team provided us training on making newspaper envelopes, making candles, making value-added products etc. They also linked us with Gulmeher, an NGO, that trains us and provides tasks like making calendar holders, masks etc. The team also took us to the livelihood fair, where we saw what other SHGs from various parts of the country are doing. It was very empowering and we came back with new aspirations. We are also told about various skill development options in our meeting every month so that we can start our own work.
Our confidence has been built and now we go to the market and talk for selling the envelopes made us. We have also learnt to speak for our Right. Door to door awareness was also done for personal hygiene and for keeping the surroundings clean, session on menstrual hygiene was also conducted for us. We love connecting with the Feedback Foundation team and in future we will build up on our skills and as motivated by FF team we will become an example for other women.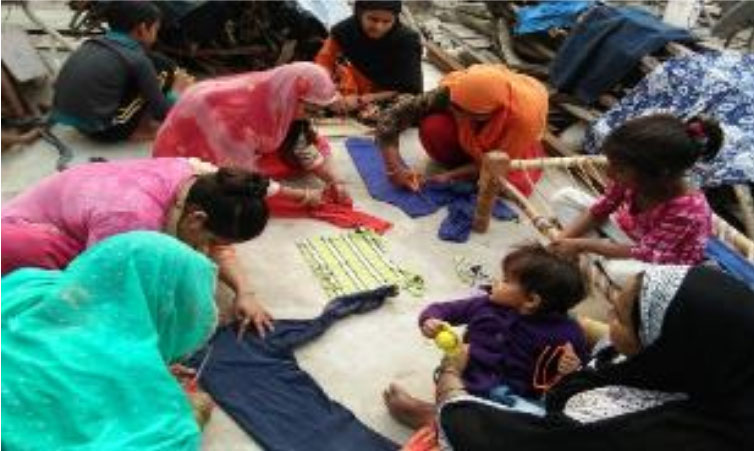 FF Team also did a lot of work for the children and the children are getting very good quality education in the school focusing on all round development. Further the team went from house to house for 1 month and told the parents about the admission in private schools under EWS quota and helped in getting the required documents ready and filling the forms.
5 children were named in the first list from our camp through EWS. They will now study in Sanskriti School Chanakyapuri, which is a matter of pride for us'.