Impact of Open Defecation Free (ODF) Campaign
A program for making Shastri Camp Open Defecation Free (ODF) and for achieving 'No Open Waste' status was started in April 2019 by Feedback Foundation (FF). The project was supported by Caddie Hotels Pvt. Ltd.
"I am a resident of Shastri Camp, my name is Irshad Ali Shastri and I have been living in this Camp since last 35 to 40 years. There were lots of problems in the camp, the most important being, people of the camp defecating in the open and dumping garbage in and around the camp, making the camp very unhygienic. When the FF team came to our camp, they awakened the people in the camp, to the fact that our camp can also become open defecation free.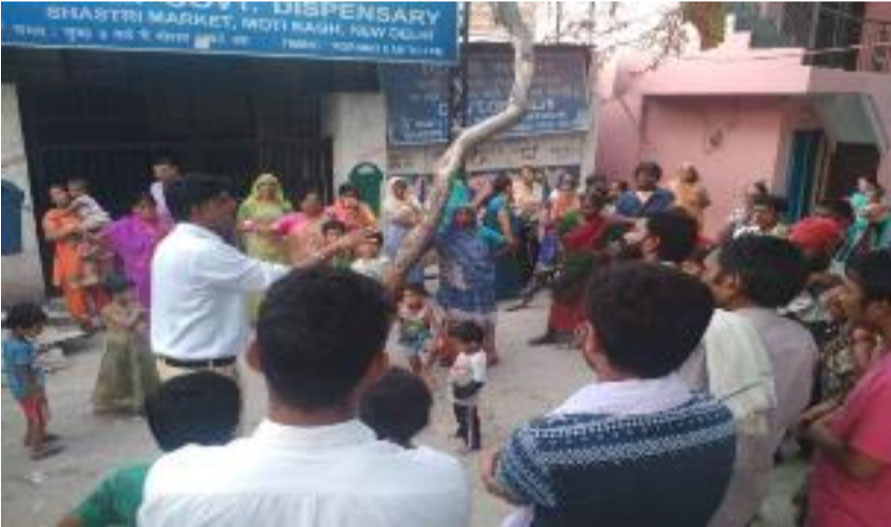 It seemed like a dream, but the zeal of FF team appeared different. I still remember the day, it was 31 st May 2019 and on that day the people of the camp were invited for a meeting. In this meeting, there were people from different caste and religion, which included women, children and youth, but the objective was one. At the end of the meeting, everyone decided that the camp should now be open defecation free and nigrani committee was formed.
It was decided to start nigrani/monitoring in the camp from 5 am the very next day. In the initial days, there used to be quarrels with some people of the camp, but gradually they all understood and the camp became open defecation free. It might seem like a story, but the diligent efforts of everyone viz.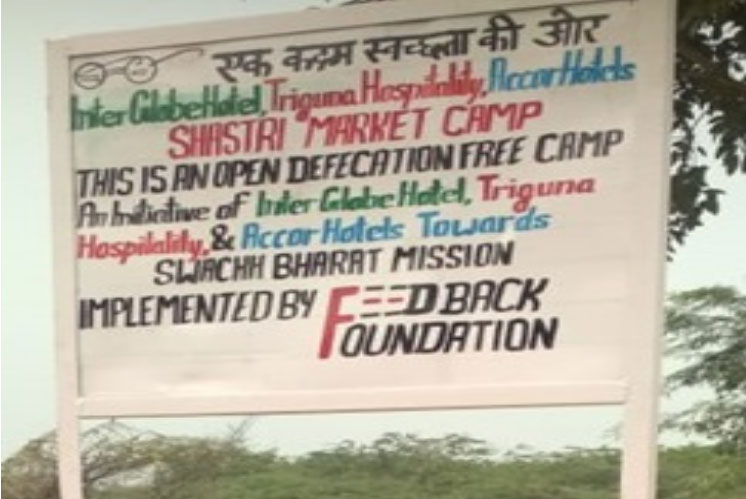 FF team, youth, camp Pradhan, women and our very enthusiastic Vanar Sena led us to this achievement. We feel happy that our relatives can now come to our house, earlier we did not call our relatives because of the mess (faeces and garbage) in the camp.
Now with continuous effort of FF team, our camp has become clean, and a garbage tipper comes every morning to collect the garbage from the camp. Our camp has got an open defecation free (ODF) certificate from South Delhi Municipal Corporation, and it has been possible with the help of FF team and the head of the camp'.