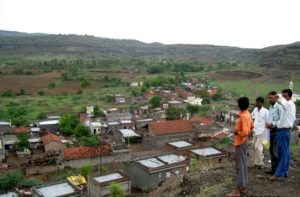 Long-term Objective – Demonstrated improvement in the quality of life of the residents of Sonshi, Goa by working together to create 'an ideal habitat'.
The Project is being implemented in two phases:
Phase 1 was undertaken from 2012-2014.
Phase 2 was undertaken in 2017 and is ongoing.
As part of this, around 100 households need to be rehabilitated.
Participatory Social Impact Assessment (PSIA) and Social Impact Assessment (SIA) studies conducted for gathering qualitative and quantitative data, as inputs to the RRR plan
Detailed RRR plan prepared covering elements such as alternative housing requirements, monetary compensation for land and other immovable assets, facilities to be provided at the new settlement, continuation of livelihoods, skill and capacity building, wealth management support
Site selection for the new settlement completed and signed off by community members
Family details validated for each household and initiated collection of supporting documents, as inputs to allocation of new plots and houses
Issues and concerns of willing households who are yet to sign the entitlement validation have been documented and disseminated
Follow-up of the ongoing skill and capacity building training (computer education)
Communication for medical health check-up camp